RTsafe and Medical Physics Limited seal their cooperation with a double agreement: Distribution in the UK and provision of commercial and auditing services internationally
24
November 2021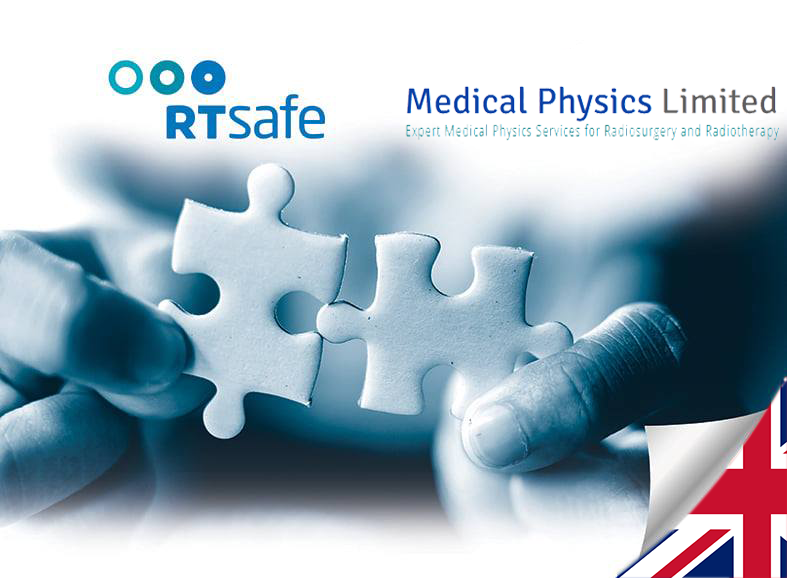 ATHENS, Greece, November 24, 2021  
Following our successful cooperation since 2018, we are excited to announce that RTsafe and Medical Physics Limited expand their cooperation by entering into a partnership agreement under which Medical Physics Limited will be the agent of RTsafe's innovative solutions for quality assurance in radiotherapy in the United Kingdom. Moreover, our partnership agreement is extended towards supporting selected global projects.
"RTsafe and Medical Physics Limited are committed to supporting radiotherapy departments and the radiotherapy industry worldwide. One of their common goals is to provide the safest possible, most effective, and highly focused Stereotactic Radiosurgery treatments to millions of patients. I am personally thrilled about the official launch of the RTsafe & Medical Physics Limited global partnership." said Evangelos Pappas, Founder and Chief Scientific Officer of RTsafe. "Strengthening the SRS industry goes through synergies that multiply the positive impact of the effort made by all stakeholders. Access to services, consulting guidance and technical training are crucial. Our partnership with Ian Paddick and his team creates a comprehensive framework for accelerating and scaling up the SRS community."
Medical Physics Limited was founded with the aim of providing the very best expertise in Gamma Knife physics. It has expanded worldwide to include areas such as clinical support, training, consultancy, audit, start-ups, bespoke products and other stereotactic radiosurgery (SRS) modalities.
"My company has relied on the practicality of RTsafe's products for a number of years. First and foremost I am a user and so I am delighted to work closer with RTsafe to see other centres benefit from these unique products which are perfectly suited for Quality Assurance in SRS" said Ian Paddick, Managing Director of Medical Physics Limited.
Press to download the Press Release
About RTsafe
RTsafe is a medical technology company that has developed a unique approach to quality assurance that significantly enhances the safety and accuracy of radiotherapy for cancer and other medical conditions. It combines proven expertise in medical physics with highly accurate 3D printing technology to create pseudo‐in‐vivo dosimetry phantoms for End‐to‐End commissioning, benchmarking and patient‐specific quality assurance in SRS, IMRT, VMAT and SBRT applications. The anatomically accurate models enable medical professionals to plan more precise treatment interventions for individual patient and help radiotherapy industry to fine-tune its products. The result is more effective individualized therapy and reduced patient risk. For more information, visit www.rt-safe.com.