SBRT requires precise target localization, patient immobilization, and frequent positioning checks to avoid significant dose deposition in critical organs at risk.  Given that challenge, SBRT phantom by offering dosimetry options within the lung area and vertebrae/bone is an ideal End-to-End QA tool for radiosurgical body treatments.
SBRT phantom is an anthropomorphic 3D-printed phantom that simulates the anatomy of an abdominal case, with bone and tissue-equivalent materials. The unique advantage of having realistic bone and soft-tissue contrast in both CT and MR imaging, makes SBRT phantom an excellent tool for online adaptation of advanced SBRT techniques.
SBRT phantom is set up and treated just like a real patient. Through target localization as in the clinical workflow, it provides confidence in advanced and challenging SBRT techniques.
CT/MR Imaging
Planning/Dose Calculation
Positioning and Immobilization
Image Guidance
Dose Delivery
Dose Readout/Analytical Dosimetric Report
CT/MR Imaging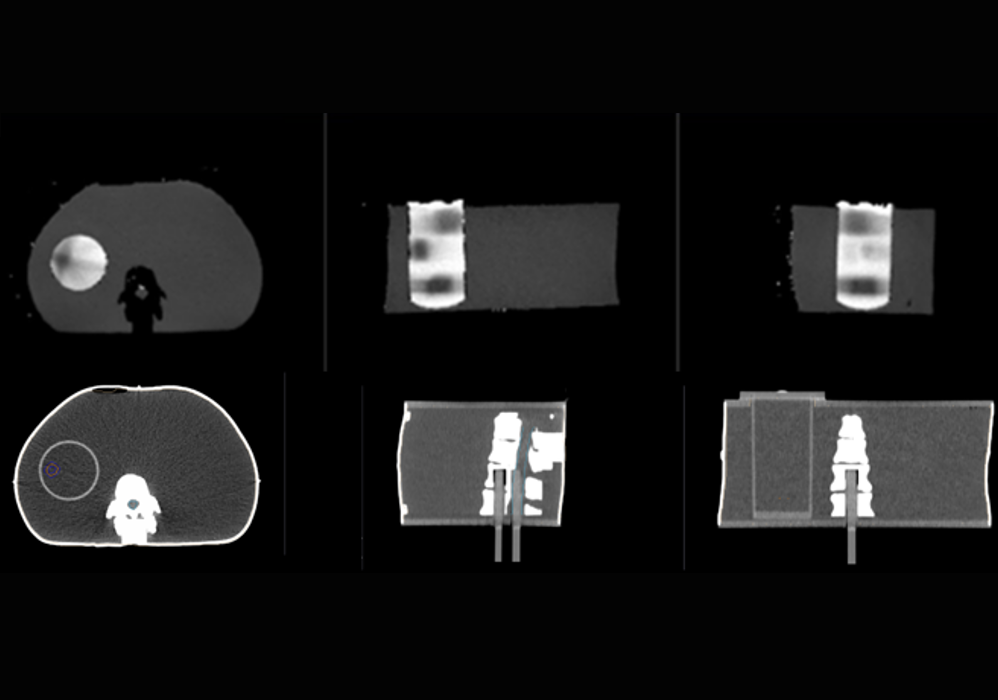 Planning/Dose Calculation
Positioning and Immobilization
Image Guidance
Dose Delivery
Dose readout/Analytical Dosimetric Report
TRUE-TO-LIFE HUMAN ANATOMY